With our highly experienced, qualified therapists we are able to offer you access to the best available care where your treatment plan will be personalised to fit your individual requirements.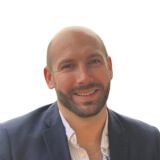 Sam Pargeter
Chiropractor
Sam, a founder of The Health Hub, is an experienced Chiropractor with over 10 years' experience. Having received the Award for Clinical Excellence from the University of Glamorgan at the Welsh Institute of Chiropractic (a prestigious award given to the Best Clinician in the graduating year,) Sam went on to help run a clinic for over 10 years. Now he has set up The Health Hub so he can focus on the care of his patients and help them get back to living a full life again. Sam, keen to develop his knowledge base, is a regular attendee on training courses as he consistently thrives to provide patients with the best, most current techniques and methods of treatment.
Sam spends the majority of his time helping treat people with back pain, which he finds incredibly rewarding. In addition to this Sam, a keen sportsman himself, particularly enjoys working with amateur and professional athletes and sportspeople so he can help them reach their peak potential.
Jodie Pargeter
Physiotherapist
Jodie, a founder of The Health Hub, is a qualified, chartered physiotherapist who has a passion for treating people regardless of their injury. Having started work within the NHS, Jodie has worked across the country in both the public and private sectors. Now she has set up The Health Hub where she can focus her attention on all aspects of physiotherapy.
Jodie has always had a keen interest in sports and rehabilitation and she studied for her Masters in Australia where she was able to work alongside some of Australia's top Olympic Physiotherapists covering a number of disciplines. In addition to this, Jodie is passionate about the management and treatment of women's health with a particular focus on antenatal and postnatal physiotherapy.
Jodie is constantly learning new techniques to best support the care of her patients and is able to offer needling and acupuncture which she can combine with her physiotherapy and pilates training to offer a complete treatment package.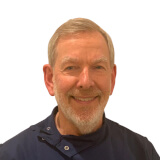 Lachlan Beveridge
Osteopath
Lachlan has been practicing as a Registered Osteopath for 20 years having studied at the European School of Osteopathy in Maidstone, Kent. He has worked with a variety of patients having spent 15 years in London at a well-known yoga centre as well as practicing locally at The Heeler Centre for 7 years.
Prior to qualifying as an Osteopath, Lachlan was a musician/vocal coach for many years.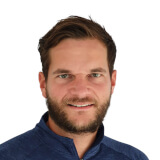 Kirk Proto
Physiotherapist
Kirk qualified as a Physiotherapist at the University of Brighton following a career change, having previously worked in the finance industry for a number of years. His decision to pursue a career in Physiotherapy was borne out of a passion to help others restore function and improve their quality of life. He has a strong interest in sports injury and rehabilitation being a keen sportsman himself!
Elise Rawson
Physiotherapist
Elise qualified from the University of Brighton in 2011 with an MSc in Rehabilitation Science. Previous to this degree she completed a Bachelors degree in Sport and Exercise Science at the University of Chichester. Since qualifying Elise has worked in both the NHS and private settings and has specialised in neurological rehabilitation in both adults and children as well as vestibular pathologies. Neurologically this includes things like stroke rehabilitation, working with MS patients to maintain as much strength and function as possible, Parkinson's, Motor Neurone Disease and so the list goes on. Vestibular pathologies include BPPV, Labyrinthitis, Meniere's Disease, and Vestibular Migraines and many more. Alongside this she also treats all the usual issues you would expect to see a Physio for, with her in depth experience using posture and movement analysis, sports massage, therapeutic handling and functional strength training. Elise is also qualified separately in sports massage which she is also offering at the clinic and is currently completing her yoga teaching qualification, so watch this space!
Tanya Botting
Massage Therapist & APPI Pilates Teacher
Tanya is an experienced massage therapist with clients across Sussex.  Specialisms include aromatherapy massage, deep tissue, head & facial massage, hot stones, pregnancy and oncology massage.  Treatments are tailored to the individual patient.
'I enjoy treating people from all walks of life.  It is rewarding when new people experience the benefits of massage for the first time and see what a big difference it can make to their fitness and wellbeing. It's good to see that more people are investing in their own health and I have been treating a lot of my patients now for several years'.
With a keen interest in the science behind massage, it has been established that treatments are proven to boost the immune system, improve circulation, keep muscles and joints flexible and aid recovery.  Overall massage provides a myriad of physical and mental health benefits.
Having previously taught fitness classes to adults and children, in 2020 when lockdown hit Tanya turned to Pilates to keep fit at home and loved it!  Taking advice from her physio colleagues she decided to train to teach with APPI (the Australian Physiotherapy & Pilates Institute) as this method would provide a clinical form of Pilates which would be beneficial for many patients.
Paramount in her decision to train was the proven results which Tanya saw for herself.  Having sustained a prolapsed cervical disc which left her with muscle weakness and spasms if she over trained, practising Pilates made a huge difference and demonstrated what excellent results can be achieved.
The APPI Method has taken the original 34 Joseph Pilates exercises and adapted them so they are suitable for patients working at a wide variety of levels, from people who are new to exercise to those who are accomplished athletes.  Pilates builds strength, stability, flexibility and a strong core that will help prevent back pain.  Everyday tasks become easier and it is an exercise form that can be practised at any age.  Tanya has also completed Pilates for Healthy Bones training as she has a special interest in Osteoporosis, how Pilates can help prevent it and how patients with lower bone density can still exercise safely.
Tanya offers 1:1 Pilates sessions and small group classes.
Tina Towler
Sports Massage Therapist
Tina has been a sports massage therapist and biomechanics coach for 12 years. She is a Personal Trainer (PT) who specialised in phase 4 cardiac rehabilitation for 10 years in association with the BACR. Tina's motivation to do sports massage in 2007 was to help sporty, active children, (young cricketers at the time,) as Tina felt they needed care, guidance, tips and tools to be able to help look after their young, growing bodies to give them the best chance of reaching their full potential.
Tina loves people and helping them to just feel better, less stressed and with positive outcomes. The human body is an incredible but complicated machine. It fascinates her and she is therefore constantly learning, she loves it!
Note from Tina: "I may be rather vertically challenged but do not let my size fool you! They don't call me the 'pocket rocket' for nothing…"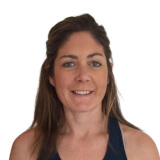 Georgie Brookes
Sports Therapist / Rehab Specialist / Pilates Instructor
Georgie is an experienced sports massage and rehabilitation therapist with over a decade of experience. She graduated from St Mary's University with a degree in Sports Rehabilitation in 2008. Since then she has worked in a variety of settings including gyms, multidisciplinary clinics, and with professional sports teams, providing sports massages' that help people suffering from pain and injury as well as relieving day to day tension.
After seeing how much Pilates played a role in the rehabilitation of injuries, she decided to train with the Pilates Foundation as a Matwork teacher in 2010. She has experience teaching small matwork classes, from beginners through to advanced, as well as specific rehab groups for example; lower back pain, shoulder pain, prenatal and postnatal.
Following her training in Pilates Apparatus in 2012, Georgie worked for the Harlequins rugby team for two seasons, using the reformer with players to strengthen and mobilise. She practised alongside the physiotherapists to help accelerate the players' return to play following injury.
Over the years, the Pilates training has complemented her skills as a therapist. She is passionate about getting individuals back to the sport or activity they love; This is achieved through a combination of strengthening exercise programs, manual therapy and of course Pilates!
Dani Lewis
Sports Massage Therapist
Dani qualified in 2017 having trained at the London School of Sports Massage and is also a qualified Personal Trainer, so she knows a thing or two about the human body. She also has experience of working in a sedentary office job, so she knows first-hand how Sports Massage can really help those tight hips, lower back, neck and shoulders caused by the day job!
Read what our patients have to say.
I saw Kirk today regarding a very painful ankle. I found him to be very professional and has a very kind manner. I trust him to help me back to walking properly again soon.
Both myself and my son have been treated here, at the Health Hub. The staff are helpful and really friendly and the decor/ambience calming and professional. We have been treated by both Sam and Kirk – and both have been extremely helpful and knowledgeable, but also flexible and understanding. Kirk's physio has helped me to make huge progress and reduce daily discomfort/increase flexibility. He has a lovely manner and goes out of his way to put you at ease and help you to progress. I would thoroughly recommend the Health Hub.
I've been recommending Sam for years as he has done so much for my mobility. The Health Hub is a very welcoming environment and I enjoy my chats with Maggie – seem to learn something every time! With Covid-19 they are very thorough with their cleansing and wearing of PPE, so patients should feel very safe.
I highly recommend The Health Hub. The lady on reception is always very friendly and welcoming, and Elise has been excellent at assisting with my injury. The health hub has a very professional set up. It's simple to make appointments online, and when you re-book after your appointment, you're sent a text to confirm it. You also get a reminder a day or so before. As I say, highly recommend :0) 5*
Absolutely brilliant after having loads of treatment via the NHS that failed Sam sorted my shoulder out in very few visits. I would and do recommend this practise to all my friends.
Incredibly thorough care and treatment in terms of identifying my issues and preparing an exercise regime that was updated ahead of appointments. Health Hub have gotten me on the right track to recovery.
Sam is so knowledgeable, reassuring, professional and effective with his treatment & advice – highly recommend The Health Hub
Very professional business.Excellent facilities and lovely people who know what they are doing. Highly recommend.
Sam, Jodie and the team from the Health Hub are amazing. I couldn't recommend them highly enough.