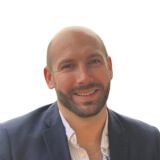 Sam Pargeter
Sports Chiropractor
Sam, a founder of The Health Hub, is an experienced Chiropractor with over 10 years' experience.  Having received the Award for Clinical Excellence from the University of Glamorgan at the Welsh Institute of Chiropractic (a prestigious award given to the Best Clinician in the graduating year,) Sam went on to help run a clinic for over 10 years.
Now he has set up The Health Hub so he can focus on the care of his patients and help them get back to living a full life again.  Sam, keen to develop his knowledge base, is a regular attendee on training courses as he consistently thrives to provide patients with the best, most current techniques and methods of treatment.
Sam spends the majority of his time helping treat people with back pain, which he finds incredibly rewarding.  In addition to this Sam, a keen sportsman himself, particularly enjoys working with amateur and professional athletes and sportspeople so he can help them reach their peak potential.
Patients have reported relief from –
Lower back pain
Neck pain
Headaches
Shoulder pain
Ankle sprains
Sciatic pain
The History of Chiropractic
Chiropractic was founded in 1895 when its founder, Daniel David Palmer, from Iowa 'adjusted' the spine of a deaf janitor and claimed to restore his hearing. Spinal manipulation was not an unknown treatment in 1895, and Palmer never claimed to be the first to use manipulation for the cure of disease. He did claim, however, to be the first to use specific contacts as short-leverage points for making more specific spinal 'adjustments'.  At this very early stage the whole focus of chiropractic was manipulating the joints of the spine, as it was seen as the root of many problems.
Like all things Chiropractic has evolved over the years and is now an evidence based medical profession requiring all practicing chiropractors to regularly attend training to stay up to date with the latest research and best treatment modalities. Where it was once entirely spinal focussed now Chiropractors treat all areas of the body. Back pain and neck pain would certainly be considered the most common reasons people seek a Chiropractor, however they now treat all areas of the body from ankle, elbow, shoulder injuries and so the list goes on.
Chiropractors and Osteopaths tend to be renowned for 'clicking' which would be manipulation, however this is just one treatment tool and it isn't always warranted or used.  In general, it is fair to say that the major difference in approach is that Chiropractors and Osteopaths tend to think joint first then muscle, whereas Physiotherapists will think muscle first then joint.
Keep up to date with our latest news.
Read what our patients have to say.
Thank you for fixing my back after 6 months of working from home on a wooden kitchen chair! I've gone from having never seen a Chiropractor before to now making it a regular appointment.
It is due to a number of practitioners, now at the Health Hub, that my recovery from a serious injury was the successful. I cannot praise Jodie and Tina enough for their knowledge, advice and support in 2018, which expedited my recovery giving me the opportunityto continue pursuing my sporting hobbies. I am so thankful they continue to deliver their skills from a new base, which houses the best professionals in the area. I have often joked with Sam that I need a sports top saying 'This body has been rebuilt and regularly serviced by The Health Hub'.
Highly recommend – Sam and Tina at the Health Hub have helped me enormously recently with a back problem and I have been so pleased with the results. Always a friendly smile and professional service at their practice
I had a great sports/therapeutic massage with Tina Towler today. This was exceptional and I used Sam for back issues in the past. The Health Hub is exceptional in decor and organisation. It was a really good vibe it there today with loads on street parking available just outside. Great experience, thank you for today. Lovely place to go to.
I see Sam (chiropractor) regularly and he offers a bespoke, caring open minded service. Not only is he highly skilled and professional but he is friendly and knowledgeable without judgement or up selling. Highly recommend. Ive also had a fantastic sports therapy massage from Tina and hope to book in for another soon. Gemma
Thoroughly recommend this place, I've had two massages by Tanya. Will defs be coming back. Very good massages. Thank you for providing this service during lockdown.
State of the art new practice, with fantastic treatment rooms and highly skilled staff. Sam Pargeter treated my back and has made a huge difference. Highly recommended.
What a friendly place! Even with covid restrictions in place, you are made to feel welcome the moment you walk in the door. Tanya provides a thorough deep massage, having taken time to check on my needs and well-being. Would highly recommend and will be going back
The staff are all lovely, kind and helpful. Lachlan is an excellent osteopath and sorts out my tense muscles and clicking out hip every time. A medical appointment to look forward to! Highly recommended