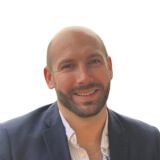 Sam Pargeter
Sports Chiropractor
Sam, a founder of The Health Hub, is an experienced Chiropractor with over 10 years' experience.  Having received the Award for Clinical Excellence from the University of Glamorgan at the Welsh Institute of Chiropractic (a prestigious award given to the Best Clinician in the graduating year,) Sam went on to help run a clinic for over 10 years.
Now he has set up The Health Hub so he can focus on the care of his patients and help them get back to living a full life again.  Sam, keen to develop his knowledge base, is a regular attendee on training courses as he consistently thrives to provide patients with the best, most current techniques and methods of treatment.
Sam spends the majority of his time helping treat people with back pain, which he finds incredibly rewarding.  In addition to this Sam, a keen sportsman himself, particularly enjoys working with amateur and professional athletes and sportspeople so he can help them reach their peak potential.
Patients have reported relief from –
Lower back pain
Neck pain
Headaches
Shoulder pain
Ankle sprains
Sciatic pain
The History of Chiropractic
Chiropractic was founded in 1895 when its founder, Daniel David Palmer, from Iowa 'adjusted' the spine of a deaf janitor and claimed to restore his hearing. Spinal manipulation was not an unknown treatment in 1895, and Palmer never claimed to be the first to use manipulation for the cure of disease. He did claim, however, to be the first to use specific contacts as short-leverage points for making more specific spinal 'adjustments'.  At this very early stage the whole focus of chiropractic was manipulating the joints of the spine, as it was seen as the root of many problems.
Like all things Chiropractic has evolved over the years and is now an evidence based medical profession requiring all practicing chiropractors to regularly attend training to stay up to date with the latest research and best treatment modalities. Where it was once entirely spinal focussed now Chiropractors treat all areas of the body. Back pain and neck pain would certainly be considered the most common reasons people seek a Chiropractor, however they now treat all areas of the body from ankle, elbow, shoulder injuries and so the list goes on.
Chiropractors and Osteopaths tend to be renowned for 'clicking' which would be manipulation, however this is just one treatment tool and it isn't always warranted or used.  In general, it is fair to say that the major difference in approach is that Chiropractors and Osteopaths tend to think joint first then muscle, whereas Physiotherapists will think muscle first then joint.
Keep up to date with our latest news.
Read what our patients have to say.
I saw Kirk today regarding a very painful ankle. I found him to be very professional and has a very kind manner. I trust him to help me back to walking properly again soon.
Both myself and my son have been treated here, at the Health Hub. The staff are helpful and really friendly and the decor/ambience calming and professional. We have been treated by both Sam and Kirk – and both have been extremely helpful and knowledgeable, but also flexible and understanding. Kirk's physio has helped me to make huge progress and reduce daily discomfort/increase flexibility. He has a lovely manner and goes out of his way to put you at ease and help you to progress. I would thoroughly recommend the Health Hub.
I've been recommending Sam for years as he has done so much for my mobility. The Health Hub is a very welcoming environment and I enjoy my chats with Maggie – seem to learn something every time! With Covid-19 they are very thorough with their cleansing and wearing of PPE, so patients should feel very safe.
I highly recommend The Health Hub. The lady on reception is always very friendly and welcoming, and Elise has been excellent at assisting with my injury. The health hub has a very professional set up. It's simple to make appointments online, and when you re-book after your appointment, you're sent a text to confirm it. You also get a reminder a day or so before. As I say, highly recommend :0) 5*
Absolutely brilliant after having loads of treatment via the NHS that failed Sam sorted my shoulder out in very few visits. I would and do recommend this practise to all my friends.
Incredibly thorough care and treatment in terms of identifying my issues and preparing an exercise regime that was updated ahead of appointments. Health Hub have gotten me on the right track to recovery.
Sam is so knowledgeable, reassuring, professional and effective with his treatment & advice – highly recommend The Health Hub
Very professional business.Excellent facilities and lovely people who know what they are doing. Highly recommend.
Sam, Jodie and the team from the Health Hub are amazing. I couldn't recommend them highly enough.