Welcome to the Health Hub
Your one stop for all your wellness, treatment and rehab requirements.  Here we have combined a number of therapies in order to be able to offer you the complete package to keep you fit and healthy.  Our simple motto underlines what we believe works best…
​ASSESSMENT | DIAGNOSIS | TREATMENT | RESULTS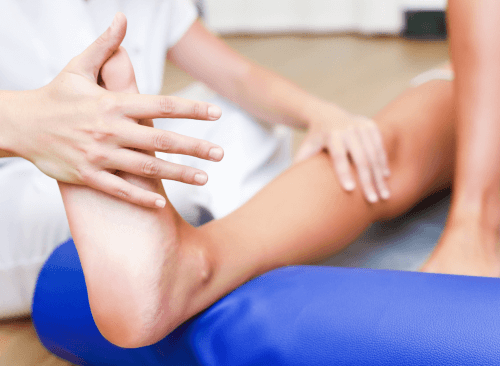 Physiotherapy
Our team of physiotherapists – Jodie Pargeter, Elise Rawson and Kirk Proto provide treatment for a huge variety of physical ailments. Jodie previously worked at The Heeler Centre in Hassocks before launching The Health Hub with her husband Sam. Our team of physiotherapists each have differing skillsets that allows us to find the right physiotherapist for you. These include physio for general injuries, pre and post operative physio, women's health physio, neuro physio, sports physio, acupuncture and pilates.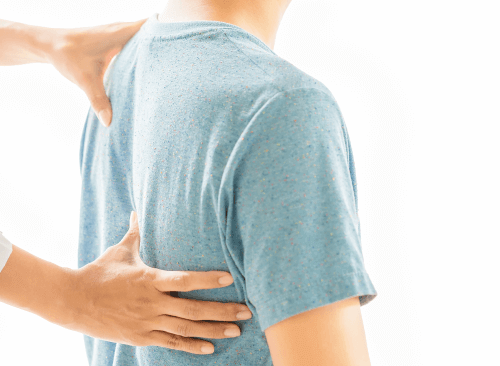 Chiropractic
Our chiropractor Sam Pargeter has been practicing in the local area for over 12 years, having previously worked and managed The Heeler Centre in Hassocks before launching The Health Hub. Sam is forever wanting to expand his skillset as you will see from his further qualifications. This enables him to offer you the best treatment possible.
Osteopathy
Our osteopath Lachlan Beveridge is hugely experienced having worked locally for over 20 years. Lachlan previously worked with Sam and Jodie at The Heeler Centre in Hassocks before joining them in their new venture The Health Hub. Lachlan particularly enjoys working with patients who are suffering from headaches, neck pain and lower back pain.
Sports Massage
Our sports massage team consists of Tina Towler and Dani Lewis, both of which have a long-standing passion for how the body moves. Both have previously completed personal training qualifications as well Sports Massage so have a deeper understanding of the body and its needs. We often say that as a therapy, sports massage as a title is highly deceiving as fundamentally you don't need to be playing sport or to have a sports injury to have a sports massage.
Massage
Our Massage therapist is Tanya Botting who again previously worked with Jodie and Sam at The Heeler Centre in Hassocks before joining them as part of the team at The Health Hub. Specialisms include aromatherapy massage, deep tissue, head & facial massage, hot stones, pregnancy and oncology massage. All of her treatments are tailored to the individual patient.
With our highly experienced, qualified therapists we are able to offer you access to the best available care where your treatment plan will be personalised to fit your individual requirements.
Keep up to date with our latest news.
Read what our patients have to say.
Friendly helpful staff and excellent treatment. Neck feeling a lot more comfortable
Such a pleasant experience all round. A friendly and relaxed atmosphere and Lachlan has helped me so much during our appointments! Thank you doesn't seem enough to express my gratitude 🙂
As soon as you arrive you get warm welcomed by the reception staff. Lachlan is an brilliant osteopath and he always make you feel welcome and puts you at ease and informs you what he is going to do He always seems to sort out my back I would highly recommended him Ian smith
I have been receiving excellent treatment on my frozen shoulder. Jodie and all staff are amazing. Miracle workers!!! Thank you very much
The team at the Health Hub are great! I'm having ongoing treatment with Kirk for an ankle injury I've now had surgery on. He was able to refer me to a great surgeon and supported me the whole way through that process. Since having surgery he has helped me with my rehab and created a tailored plan for my personal needs/goals. I've also had treatment with Tina and Sam who were equally brilliant. There's a running theme with everyone at the Health Hub; they take time to listen to you about your injury/issue and help you to get back to whatever it is that you want to do! I couldn't recommend the Health Hub enough!
I saw Kirk today regarding a very painful ankle. I found him to be very professional and has a very kind manner. I trust him to help me back to walking properly again soon.
Both myself and my son have been treated here, at the Health Hub. The staff are helpful and really friendly and the decor/ambience calming and professional. We have been treated by both Sam and Kirk – and both have been extremely helpful and knowledgeable, but also flexible and understanding. Kirk's physio has helped me to make huge progress and reduce daily discomfort/increase flexibility. He has a lovely manner and goes out of his way to put you at ease and help you to progress. I would thoroughly recommend the Health Hub.
I've been recommending Sam for years as he has done so much for my mobility. The Health Hub is a very welcoming environment and I enjoy my chats with Maggie – seem to learn something every time! With Covid-19 they are very thorough with their cleansing and wearing of PPE, so patients should feel very safe.
I highly recommend The Health Hub. The lady on reception is always very friendly and welcoming, and Elise has been excellent at assisting with my injury. The health hub has a very professional set up. It's simple to make appointments online, and when you re-book after your appointment, you're sent a text to confirm it. You also get a reminder a day or so before. As I say, highly recommend :0) 5*