Are You Suffering From Back Pain?
Back pain is a common health complaint that most people will experience at some point in their life. Symptoms can come on suddenly and may go away quickly and without treatment. However, if you are experiencing severe back pain that's debilitating, persistent or recurring, and interfering with your daily life, our team of chiropractors, osteopaths, physiotherapists, sports massage and massage therapists can help.
What does back pain feel like?
Back pain can start suddenly or develop gradually over time. You may feel:
Persistent dull ache in your lower back
Excruciating pain when you try to stand up
Limited range of movement and inability to flex the spine
Stabbing or shooting pain down the leg, perhaps accompanied by pins and needles
If you are suffering from back pain, it is important to receive a skilled assessment and diagnosis from an experienced chiropractor, osteopath or physiotherapist. Your pain may have a specific cause such as a slipped disc, joint irritation, bone fracture, arthritic pain and so the list goes on. At The Health Hub, our skilled therapist team use a range of tools and tests to get to the bottom of the problem and suggest the best treatment options for you.
How to ease back pain?
Back pain can be a complex and painful condition, but it doesn't always require medical treatment or intervention. There are many things you can do at home to alleviate symptoms.
Adjust your sleeping position to take the strain off your back. If you are a side sleeper, put a pillow between your legs and draw them up slightly towards the chest. Back sleepers should place a pillow under their neck and knees for optimum support.
Use an ice pack to reduce pain, or a heat pack to relieve muscle spasms and joint stiffness. Speak to your pharmacist about the most effective anti-inflammatory painkillers
Active rest is important. Avoid activities that can aggravate your back pain but stay active and continue with your daily activities as much as you can. Make sure you don't sit or lie down for prolonged periods.
Why choose The Health Hub?
The Health Hub is a dedicated team of experienced therapists offering physiotherapy, chiropractic care, osteopathy, sports massage, massage therapy, Pilates and more. We believe that our team approach gives us the best choice of tools and techniques to assess, diagnose and treat your back pain. Our team has extensive professional expertise and offers the complete package to keep you fit and healthy.
Chiropractic care for back pain – Chiropractors have a special interest in neck and back pain, looking at the body as a whole to see how you move is loading your muscles and joints. Our chiropractors will use a number of different treatment techniques to alleviate back pain including mobilisation and manipulation of the spine, massage and trigger point therapy along with other specialist techniques to achieve the best results.
Osteopathy for back pain – Osteopaths specialise in lower back pain, aiming to make sure that your muscles and joints are functioning correctly. Our osteopaths use a number of treatment techniques similar to our chiropractor, including mobilisation and manipulation of the spine, massage and other specialist techniques.
Physiotherapy for back pain – Physiotherapy is one of the most widely used forms of treatment for lower back pain, both as a single line of treatment and in combination with other treatments such as acupuncture. Our physiotherapists focus on restoring movement and function as part of a wider rehabilitation programme after injury.
Massage for back pain – Manual therapies and massages can be carried out in many different ways to aid pain relief and rehabilitation. Our massage therapists and sports massage therapists will always work under the guidance of one of the above therapies to ensure they are taking the right approach.
Thanks to our team approach, we have been able to achieve some incredible results for our patients that you are welcome to read here.
Contact The Health Hub today for further information or to book an appointment.
The Health Hub offers holistic physical therapy options & individual treatment programmes for sciatica for effective pain relief & rehabilitation. Call for details.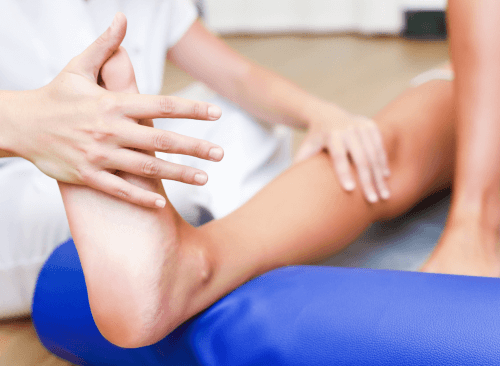 Physiotherapy
Our team of physiotherapists – Jodie Pargeter, Elise Rawson and Kirk Proto provide treatment for a huge variety of physical ailments. Jodie previously worked at The Heeler Centre in Hassocks before launching The Health Hub with her husband Sam. Our team of physiotherapists each have differing skillsets that allows us to find the right physiotherapist for you. These include physio for general injuries, pre and post operative physio, women's health physio, neuro physio, sports physio, acupuncture and pilates.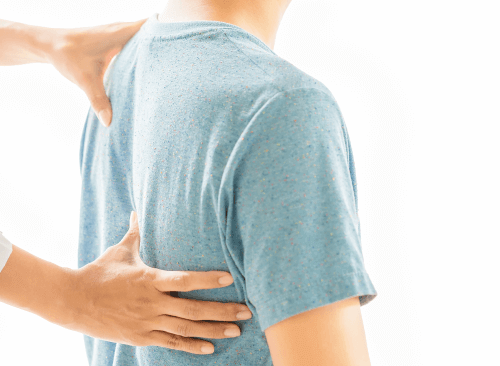 Chiropractic
Our chiropractor Sam Pargeter has been practicing in the local area for over 12 years, having previously worked and managed The Heeler Centre in Hassocks before launching The Health Hub. Sam is forever wanting to expand his skillset as you will see from his further qualifications. This enables him to offer you the best treatment possible.
Osteopathy
Our osteopath Lachlan Beveridge is hugely experienced having worked locally for over 20 years. Lachlan previously worked with Sam and Jodie at The Heeler Centre in Hassocks before joining them in their new venture The Health Hub. Lachlan particularly enjoys working with patients who are suffering from headaches, neck pain and lower back pain.
Read what our patients have to say.
I've been recommending Sam for years as he has done so much for my mobility. The Health Hub is a very welcoming environment and I enjoy my chats with Maggie – seem to learn something every time! With Covid-19 they are very thorough with their cleansing and wearing of PPE, so patients should feel very safe.
It is due to a number of practitioners, now at the Health Hub, that my recovery from a serious injury was the successful. I cannot praise Jodie and Tina enough for their knowledge, advice and support in 2018, which expedited my recovery giving me the opportunityto continue pursuing my sporting hobbies. I am so thankful they continue to deliver their skills from a new base, which houses the best professionals in the area. I have often joked with Sam that I need a sports top saying 'This body has been rebuilt and regularly serviced by The Health Hub'.
Absolutely brilliant after having loads of treatment via the NHS that failed Sam sorted my shoulder out in very few visits. I would and do recommend this practise to all my friends.
I had a great sports/therapeutic massage with Tina Towler today. This was exceptional and I used Sam for back issues in the past. The Health Hub is exceptional in decor and organisation. It was a really good vibe it there today with loads on street parking available just outside. Great experience, thank you for today. Lovely place to go to.
Sam is so knowledgeable, reassuring, professional and effective with his treatment & advice – highly recommend The Health Hub
Thoroughly recommend this place, I've had two massages by Tanya. Will defs be coming back. Very good massages. Thank you for providing this service during lockdown.
Sam, Jodie and the team from the Health Hub are amazing. I couldn't recommend them highly enough.
What a friendly place! Even with covid restrictions in place, you are made to feel welcome the moment you walk in the door. Tanya provides a thorough deep massage, having taken time to check on my needs and well-being. Would highly recommend and will be going back
Thank you for fixing my back after 6 months of working from home on a wooden kitchen chair! I've gone from having never seen a Chiropractor before to now making it a regular appointment.
Frequently Asked Questions
What are the most common types of back pain?

There are many different types of back pain, which can occur in any area along your spine. Lower back pain is typically experienced between the bottom of your ribcage and your pelvis, and can extend as far as your legs and even toes. Upper and middle back pain is often experienced as stiffness, a dull ache or a sharp burning sensation.

Why am I experiencing lower back pain?

The list of answers to this question is endless, often it is related to your day to day life and what that means for your body. For example sitting for extended periods of time at the desk will cause your hips to tighten up and put undue stress on your lower back. Perhaps it is posture related, lifting incorrectly etc. Due to the number of potential causes we would always recommend an assessment to identify the underlying cause.

What can I do to prevent back pain?

Reduce your risk of back pain with an active lifestyle, Pilates and regular stretching, especially if you have a sedentary job. Adopt healthy posture habits when sitting, walking and lifting including not slouching, crouching or twisting, having an ergonomic workstation, and lifting with your knees bent and back straight.

What happens at my initial consultation?

When you attend your first appointment at The Health Hub, we will take a detailed medical history and ask about your symptoms to help us assess and diagnose your back pain issues and devise a personalised treatment plan, this will often involve a treatment on the day of your assessment included within that sessions fee and then a follow up one week later after which we will review your progress and lay out a plan going forwards.