Tanya Botting
Massage Therapist
Tanya is an experienced massage therapist with clients across Sussex.  Specialisms include aromatherapy massage, deep tissue, head & facial massage, hot stones, pregnancy and oncology massage.  Treatments are tailored to the individual patient.
'I enjoy treating people from all walks of life.  It is rewarding when new people experience the benefits of massage for the first time and see what a big difference it can make to their fitness and well-being. It's good to see that more people are investing in their own health and I have been treating a lot of my patients now for several years'.
With a keen interest in the science behind massage, it has been established that treatments are proven to boost the immune system, improve circulation, keep muscles and joints flexible and aid recovery.  Overall massage provides a myriad of physical and mental health benefits.
Treatments offered by Tanya are –
Aromatherapy
Pregnancy
Hot Stones Massage
Indian Head Massage
Uplifting Facial Massage
Oncology Massage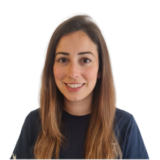 Chloe Issacs
Massage Therapist
Having qualified in 2010 following a foundation degree which covered Swedish Massage, Indian Head Massage, Deep Tissue Massage and Aromatherapy Massage. This included in-depth research into aromatherapy oils and their effects on the mind and body. Chloe has always had a passion for helping people and gets huge satisfaction out of using her treatments to help people feel relaxed and reinvigorated. Chloe is also qualified in Reflexology, Click here to find out more.
Keep up to date with our latest news.
Read what our patients have to say.
I see Sam (chiropractor) regularly and he offers a bespoke, caring open minded service. Not only is he highly skilled and professional but he is friendly and knowledgeable without judgement or up selling. Highly recommend. Ive also had a fantastic sports therapy massage from Tina and hope to book in for another soon. Gemma
Absolutely amazing. Cured my muscular lower back pains. Tina is absolutely amazing. Has also given me some great advice for avoidance and general health improvement. Very relaxing and friendly environment. Cannot recommend enough
State of the art new practice, with fantastic treatment rooms and highly skilled staff. Sam Pargeter treated my back and has made a huge difference. Highly recommended.
I couldn't recommend the Health Hub highly enough…I have been seeing Sam for a while and more recently Tina. During all of my visits I have been very impressed with the depth of knowledge on offer and the extremely professional treatments. The environment is very well presented and is very welcoming. Any issues I've visited with have been treated and resolved…I come away feeling brand new
The staff are all lovely, kind and helpful. Lachlan is an excellent osteopath and sorts out my tense muscles and clicking out hip every time. A medical appointment to look forward to! Highly recommended
Friendly helpful staff and excellent treatment. Neck feeling a lot more comfortable
Such a pleasant experience all round. A friendly and relaxed atmosphere and Lachlan has helped me so much during our appointments! Thank you doesn't seem enough to express my gratitude 🙂
As soon as you arrive you get warm welcomed by the reception staff. Lachlan is an brilliant osteopath and he always make you feel welcome and puts you at ease and informs you what he is going to do He always seems to sort out my back I would highly recommended him Ian smith
I have been receiving excellent treatment on my frozen shoulder. Jodie and all staff are amazing. Miracle workers!!! Thank you very much