Sciatica is a painful condition related to the Sciatic Nerve that travels from the lower back through the buttock, the back of the leg and all the way down to the foot. When part of this nerve gets pinched or compressed, it can cause pain down the leg that ranges from mild discomfort to excruciating pain.
What does Sciatica feel like?
Sciatica pain can come and go. You may feel:
Shooting pain that starts in the lower back or bottom and runs down the back of the leg, often as far as the foot and toes
Numbness or tingling
The pain can be worse when you cough and sneeze or after prolonged sitting
Usually, only one side of the body is affected
Sciatic pain is often the result of a bulging or slipped disc which puts pressure on the Sciatic Nerve. However, there are other potential causes such as an injury to the lower back area stenosis, osteoarthritis of the hip, sacroiliitis and a neuromuscular disorder called Piriformis syndrome.
If you are suffering from Sciatica, it is important to receive a skilled assessment and diagnosis from an experienced chiropractor, osteopath or physiotherapist. At The Health Hub, our skilled therapist team use a range of tools and tests to get to the root of the problem and suggest the best treatment options for you.
How to relieve Sciatica pain?
Sciatica can be a complex and painful condition, because of the number of potential causes which makes it very difficult to generalise advice on what to do without an assessment. As what might help one cause could make another worse, because of this we would always recommend an assessment to identify the cause as some don't necessarily require medical treatment or intervention and may settle on their own. Others will simply get worse and the sooner something is done the better.
Why choose The Health Hub?
The Health Hub is a team of highly qualified and experienced therapists offering physiotherapy, chiropractic care, osteopathy, sports massage, massage therapy, Pilates and more. We offer the complete package to keep you fit and healthy. With a wealth of professional expertise and experience to put at your disposal, we believe in using the right tools and techniques to assess, diagnose and treat your individual health issue to achieve the best possible results.
If you are diagnosed with Sciatica the most important question to answer is what the underlying cause is. Once this has been identified our therapists will guide you on the best treatment pathway to help you recover and most importantly prevent it from coming back! We use a range of treatment techniques including, massage, acupuncture, rehabilitative exercises and self-management advice to help you understand and alleviate symptoms.
Our holistic combined approach to therapy packages has seen some incredible results for our patients, some of which you can read here.
Contact The Health Hub today for further information or to book an appointment.
The Health Hub offers holistic physical therapy options & individual treatment programmes for sciatica for effective pain relief & rehabilitation. Call for details.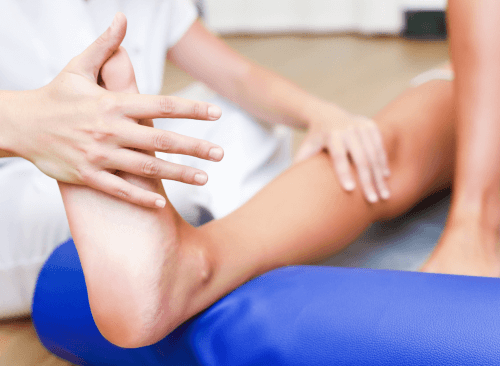 Physiotherapy
Our team of physiotherapists – Jodie Pargeter, Elise Rawson and Kirk Proto provide treatment for a huge variety of physical ailments. Jodie previously worked at The Heeler Centre in Hassocks before launching The Health Hub with her husband Sam. Our team of physiotherapists each have differing skillsets that allows us to find the right physiotherapist for you. These include physio for general injuries, pre and post operative physio, women's health physio, neuro physio, sports physio, acupuncture and pilates.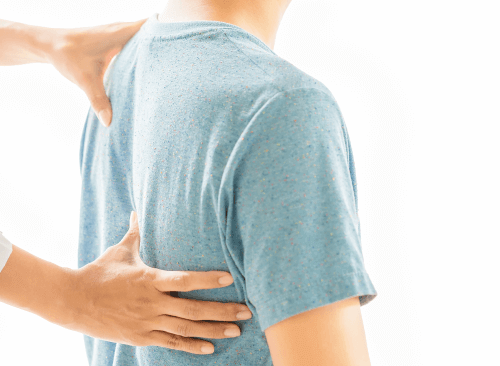 Chiropractic
Our chiropractor Sam Pargeter has been practicing in the local area for over 12 years, having previously worked and managed The Heeler Centre in Hassocks before launching The Health Hub. Sam is forever wanting to expand his skillset as you will see from his further qualifications. This enables him to offer you the best treatment possible.
Osteopathy
Our osteopath Lachlan Beveridge is hugely experienced having worked locally for over 20 years. Lachlan previously worked with Sam and Jodie at The Heeler Centre in Hassocks before joining them in their new venture The Health Hub. Lachlan particularly enjoys working with patients who are suffering from headaches, neck pain and lower back pain.
Read what our patients have to say.
Thank you for fixing my back after 6 months of working from home on a wooden kitchen chair! I've gone from having never seen a Chiropractor before to now making it a regular appointment.
I used to visit Tanya whilst she was working at the Heeler Centre, and was more than happy to continue using her excellent massage services when she moved to the Health Hub. The new venue is fantastic; welcoming, clean, great friendly staff and an excellent location. Of course, Tanya's therapy skills are the main reason for going. So much so, my partner has now changed to visiting Tanya at the Health Hub and is also highly delighted.
Highly recommend – Sam and Tina at the Health Hub have helped me enormously recently with a back problem and I have been so pleased with the results. Always a friendly smile and professional service at their practice
I've been seeing Sam for treatment for a long time (getting on for 15 years). He's managed to fix issues that allowed me to play rugby on weekends when I otherwise would have to miss out. While the issues he treats now aren't normally as debilitating, I feel better and more able to train once I've seen him. Sam will give you a honest opinion on the best course of action for your injury and will do what he can to get you pain free as quickly as possible. The reception staff are great and it's a friendly environment.
I see Sam (chiropractor) regularly and he offers a bespoke, caring open minded service. Not only is he highly skilled and professional but he is friendly and knowledgeable without judgement or up selling. Highly recommend. Ive also had a fantastic sports therapy massage from Tina and hope to book in for another soon. Gemma
Absolutely amazing. Cured my muscular lower back pains. Tina is absolutely amazing. Has also given me some great advice for avoidance and general health improvement. Very relaxing and friendly environment. Cannot recommend enough
State of the art new practice, with fantastic treatment rooms and highly skilled staff. Sam Pargeter treated my back and has made a huge difference. Highly recommended.
I couldn't recommend the Health Hub highly enough…I have been seeing Sam for a while and more recently Tina. During all of my visits I have been very impressed with the depth of knowledge on offer and the extremely professional treatments. The environment is very well presented and is very welcoming. Any issues I've visited with have been treated and resolved…I come away feeling brand new
The staff are all lovely, kind and helpful. Lachlan is an excellent osteopath and sorts out my tense muscles and clicking out hip every time. A medical appointment to look forward to! Highly recommended
Frequently Asked Questions
What's the quickest way to relieve Sciatica pain?

Pain management can be achieved with powerful pain relief medication prescribed by your GP, and effective over-the-counter painkillers are also available. Be prepared that these may cause unpleasant side effects. Ice can also be very effective at helping to relieve the pain and make you more comfortable. There are also different treatment modalities that can be used to help alleviate your pain whether that be massage techniques or acupuncture.

Is it better to rest or exercise with Sciatica?

Sciatica sufferers often find periods of prolonged sitting the most uncomfortable so trying to avoid sitting for too long will certainly help. Again because of the different causes some people may find that staying active with daily physical activities bring relief from pain and tightness in the Sciatic Nerve, however it is essential not to overdo it as often this will make it worse later in the day. Taking periods of time to rest is also important often people will find lying on their side with a pillow between their knees the most comfortable thing to do. You should also be careful to avoid poor posture when sitting or walking, and not walking too fast.

What are the best exercises for Sciatic pain?

Whilst some exercises and stretches can be very effective for relieving Sciatic pain and helping the healing process, others can make it worse. We wouldn't generally ever offer generic exercises for sciatica because of the number of possible causes, as again what helps one might aggravate another. Therefore it's best to work with a physical therapist to decide on the best stretches for your individual needs and to learn the proper technique.

How can a chiropractor help with Sciatica?

Our chiropractor starts by completing a full case history and assessment where they are looking to identify both the "What" and the Why". The "What" being the cause of the pain but perhaps the most important is the "Why" which is why the injury occurred. Sometime this is simple such as lifting something to heavy other times it could be restriction elsewhere in the body that has overloaded the injured structure. Once the cause has been established our Chiropractor has a variety of different treatment techniques that they can perform that help take the pressure off the Sciatic Nerve and relieve your pain. They will also give you very clear advice on everything you need to be doing between sessions to ensure you maintain your progress and keep improving.

How does a physiotherapist help with Sciatica?

Treatment includes manual techniques, acupuncture and gentle, progressive exercises aimed at reducing pain and restoring normal movement. Further into your recovery you will be given stretching exercises for the Sciatic Nerve, as well as exercises aimed at strengthening your lower back and core stability muscles. This is an important part of rehabilitation and can help prevent future recurrences.