We are OPEN for appointments!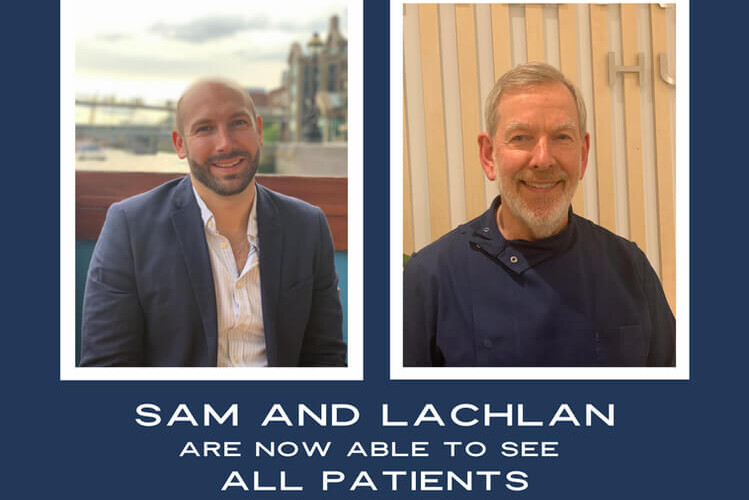 We are very pleased to announce that as of this week we have been given the green light for Lachlan and Sam to see all patients (excluding those in the shielding category as per the Government guidelines). So if you have been struggling with a niggle but didn't feel it justified an urgent appointment, now is the time to get in touch.
Currently we are open all day Mondays, Wednesdays and Fridays. As demand increases we will open on additional days so we can fit everyone in, so please contact us if you want an appointment.
There have been a number of changes to how the Clinic operates and before attending an appointment we would ask you all to please read the COVID-19 Patient Policy as this outlines our COVID triage questions as well as explaining how it all works when you come to Clinic.
Until July it will just be Lachlan and Sam treating but, assuming the Government timeline doesn't change re: the announcement on the 4th of July, we hope that we will be able to welcome back Tanya, Tina, and Georgie from the week of the 6th of July. We have worked out a staggered appointment system so even as the others return we will minimise as much as possible any patient crossover, with a maximum of 2 patients waiting in reception at any one time. Thankfully we have plenty of space in the Clinic so you will be well over 2 meters from other patients and, as per the new protocol outlined in the COVID-19 Policy post, you will be provided with a mask to wear for the duration of your visit to further reduce any risk.
We look forward to welcoming you back and us returning to some degree of normality. I am not a fan of this phrase 'the new normal', instead I prefer to say 'the normal for now'!
We look forward to seeing you soon!
Sam and The Health Hub Team